Finishing college is a goal for many college students. However, the road to the big finish is kind of bumpy with all the classes that need to be attended, tests you need to ace, projects to be done on time, papers to be written before they are due, and so on. With all these stuff going on, how does one find time to play his favorite sport when he is a college student? More importantly, when does a student become burdened on making a choice between sports and academics?
No to Drugs, Yes to Athletics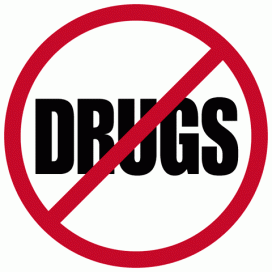 For most of college sports coaches, they would want the students to get into sports primarily because it takes away the urge to explore vices like drinking alcohol and worse, doing drugs. It seemed that the more students become associated with athletic activities, the more they are inclined to take care of their bodies. There is also an emotional attachment towards the team and seeing the littlest of details, like images of the Arizona State mascot, if you are an ASU student, would remind you of the biggest wins of your team. This elation could somehow instantly lift the spirits of those who are emotionally down. This is a clear example of how emotionally wise it is to engage into sports during the college years.
College Sports Ruining America?
Although being physically and emotionally fit is a goal among college athletes, certain studies shows how alarming it could get for students to be in athletics specially if it is with a team. It is a disappointing fact that there are students who are indeed involved in excessive drinking after either a huge win or a bigger loss. With this mindset, it can be concluded that sports became an avenue for students to party hard instead of helping them get through college.
With all these going on about the debate as to how healthy having a sport during college or just focusing on academics alone would do the trick, students are given the problem of choosing which way to go. But as what any expert would say, a healthy body maintains a healthy mind thus getting engage into sports is a smart way to exercise not only the brain but the body as well.
It all boils down to building a great foundation on self- discipline where a student can take control of himself about how to celebrate a good time. it would take a lot of courage to say no to tempting activities that would come only once in a lifetime but having self- discipline would ultimately make one win over the temptations. There should be no question as to what should be chosen by a student but rather make it appear that a student can do it all, academics and sports, as long as he keeps his focus on both areas and be aware that with proper time management, everything can be done and graduate as an accomplished student who does sports and still manages to do well on his academics.